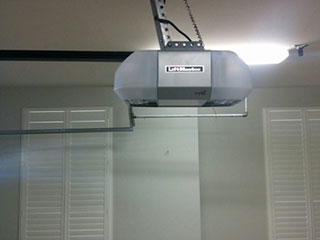 A garage door opener is a wonderful device that can add a lot of convenience to your life. Models made by trusted manufacturers like Chamberlain and other recognized brands are built to last for decades, and with the right maintenance, they can achieve that. Some issues, though, can become unavoidable, and sooner or later, many openers can end up suffering from one of these common malfunctions.
The Simplest Issue
If your garage door has a delay or refuses to work consistently the issue doesn't necessarily lie with your opener. The problem could also be with its remote. Remotes can be reconfigured if needed or replaced with a brand new one that can work perfectly with your system, so there's no need to lose hope. In some cases, we will be able to provide you with a remote that is an improvement on your current model, in terms of command distance and durability.
Drive System Failure
Each garage door opener operates via a different drive system. The three most common ones are the chain, belt, and screw drive models. Chains can be replaced or upgraded to be of a different structure, durability, and efficiency. They tend to require a lot more maintenance than the other two, including some proper lubrication and routine adjustment. Belt drives are quieter than chain drives, but operate similarly and therefore also require their fair share of upkeep. The screw drive is the simplest one to maintain, but even units of this type can end up experiencing an issue. Whether its a problem with the motor gears, the circuit board or something else entirely, you can rest assured that our team can repair the damaged component, or replace it.
Professional Assistance is Required
The process of garage door opener repair should not be attempted by amateurs. These types of units are electro-mechanical devices that require special tools and the right expertise in order to be handled properly. Our experts at Garage Door Repair Arlington can help you when you experience a problem, and if you're looking to get a new unit, we'll gladly walk you through the shopping process and perform the opener installation for you with speed and efficiency. Call us today.
In addition, count on us for:
Liftmaster Garage Door Maintenance
Genie Garage Door Openers
Oil Tempered Torsion Springs
Bent Garage Door Track Repair